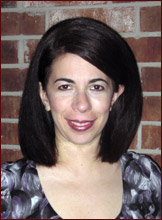 Emily Gurwitz is a private flute instructor in San Antonio, Texas, and teaches mainly advanced high school students. She received her Bachelor of Music in Music Education from Trinity University in San Antonio and her Master of Music in Flute Performance from the University of Michigan in Ann Arbor. She is the head band director at Bradley Middle School in North East ISD in San Antonio, Texas.
Her teaching philosophy is to empower students to learn to teach themselves and to never set limits on what students can achieve. If a student has high aspirations on his/her instrument and is willing to practice consistently, much success is possible with proper instruction.
Emily Gurwitz has many of her private flute students qualify for the Texas All-State Band or Orchestra, having students place first chair in the state of Texas in the 5A division and first and second chair in the 6A division (6A Texas All-State flute players are approximately the top 35 flute players selected from the state of Texas from a series of District, Region, and Area Competitions. 5A includes the top 12 flute players).
Open auditions/trial lessons are normally held during the Summer to determine the students who will be accepted into the studio for private lessons in the upcoming school year. If you are a dedicated flute student and are interested in private flute lessons, please contact Emily Gurwitz and include some information about yourself and music background. She is also available for masterclasses and clinics, including teaching Region band music at the middle school level and All-State band music at the high school level.